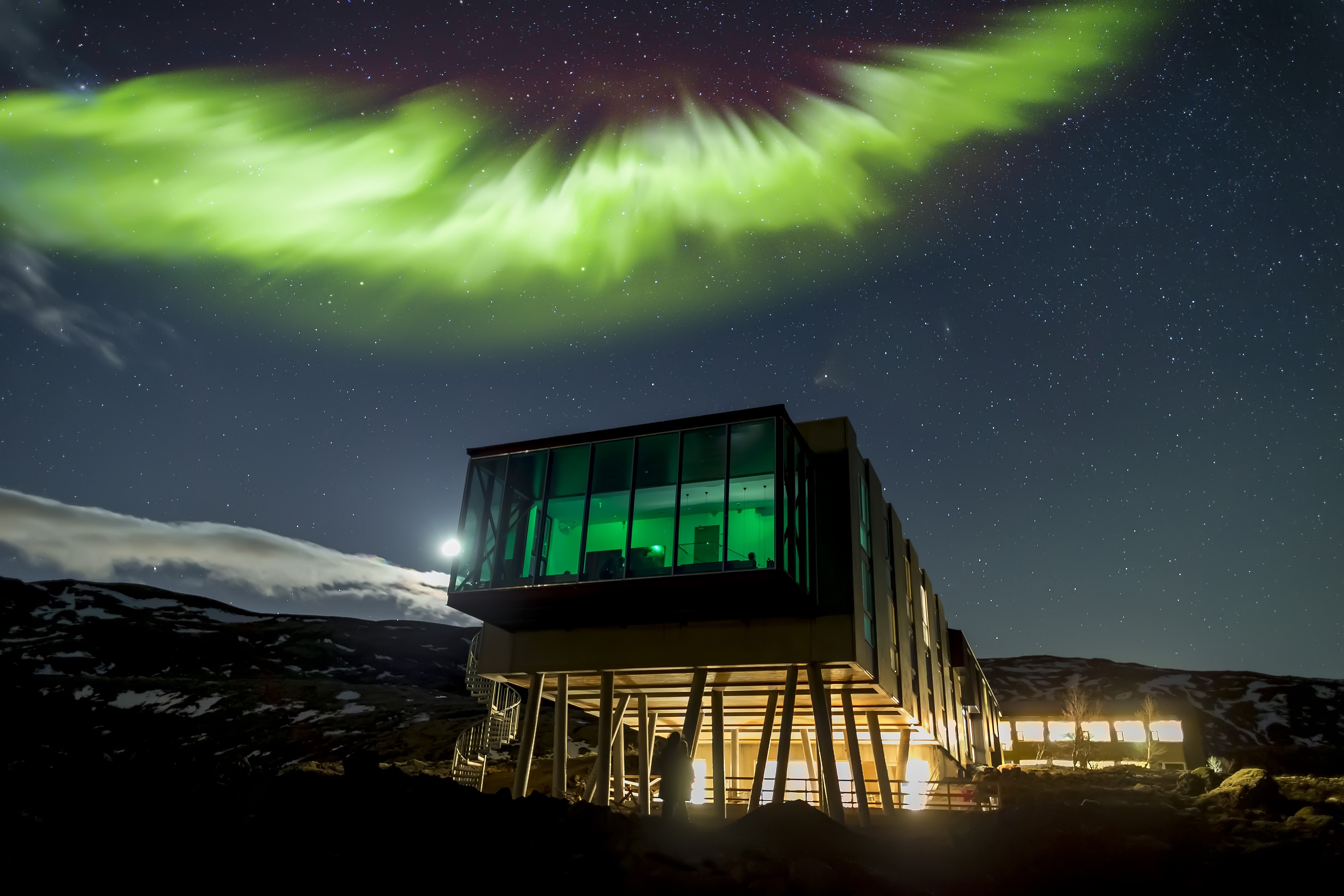 The ION Adventure Hotel in Nesjavellir vid Thingvallavatn in Iceland is the perfect base to unwind and recharge. Focus on improving your general wellbeing, against a magnificent landscape in award winning rooms. Less than an hour's drive from the hustle and bustle of Reykjavík and set against a backdrop of majestic mountainous lava fields, ION Adventure Hotel is an unforgettable experience.
Whether you are seeking a quiet, soulful soak beneath the Northern Lights with meditation and yoga, or a challenging trek across an ancient glacier with focused personal training and excellent nutrition, ION's location by the "Golden Circle" route makes it the perfect base for you.
Prices start from £887 per person per day
EXAMPLE OF A TYPICAL DAY
We have included an example of a typical morning and afternoon at the ION Adventure Hotel. We always cater for individual food requirements and will choose a menu to meet your personal fitness goals.
FITNESS PROGRAMME
0730 - Breakfast to nourish the body for the day ahead
0830 - Glacier Hike explore the magnificent Icelandic lava fields
1030 - Meditation standing Glacier meditation
1200 - Lunch to refuel and rest back at the hotel
1400 - Gym Session of bespoke training
1700 - Spa Treatment of your choice to unwind
1900 - Dinner enjoy a fresh, seasonal menu
STANDARD TWIN OR DOUBLE ROOM
Features:
20 sqm (215sqft)

2 single beds or 1 double bed

Lake or mountain view

Complimentary WiFi

Shower

Hairdryer

Extra bed for children up to 12 years old

Sóley Organics toiletries

Organic linen and towels

Tea and coffee making facilities

Fitness 12 goodie bag

ION Adventure Hotel dining (all meals)